Hey Kids! Ever wondered what it is like to sit behind the wheel in a real race car? Well now you can. Every night we run at Flamboro Speedway we invite all fans to come to the pits after the race to meet the drivers, get Autographs, and sit in your favorite car for a picture that will be posted right here.

How cool would it be to tell all your friends that you had your picture taken while sitting in a real race car. Then, when they don't believe you have them come to this page and you will have proof.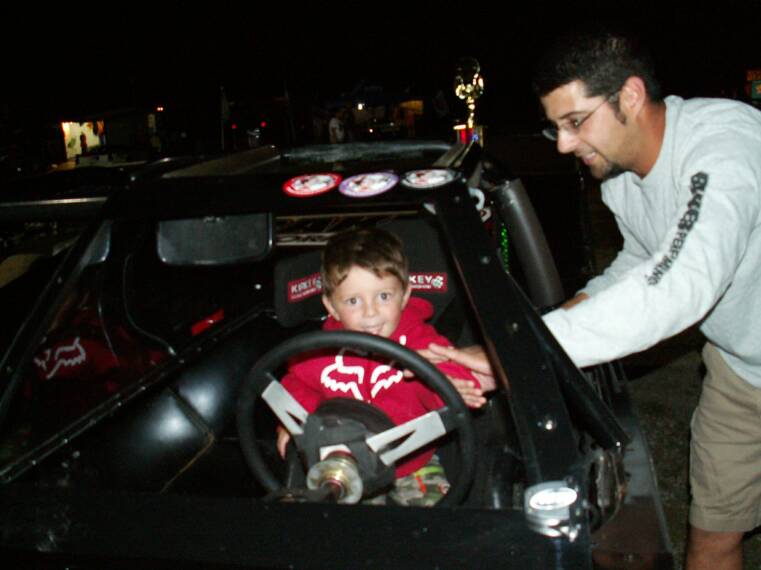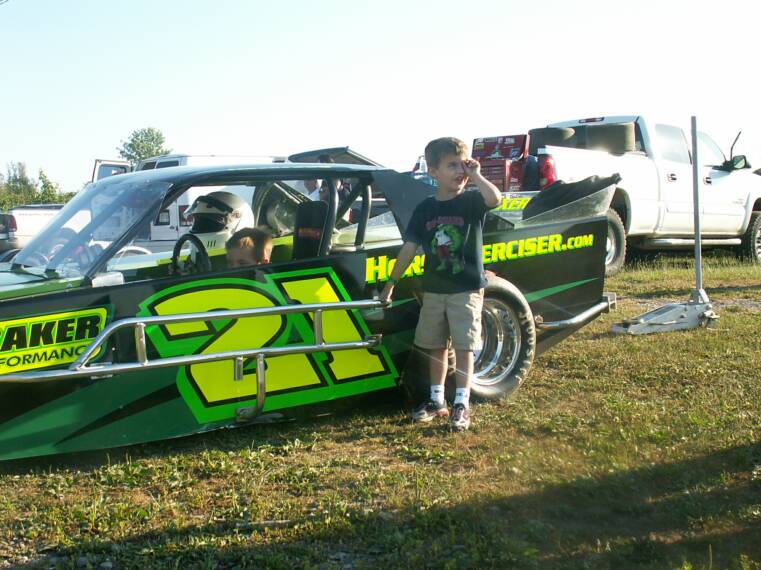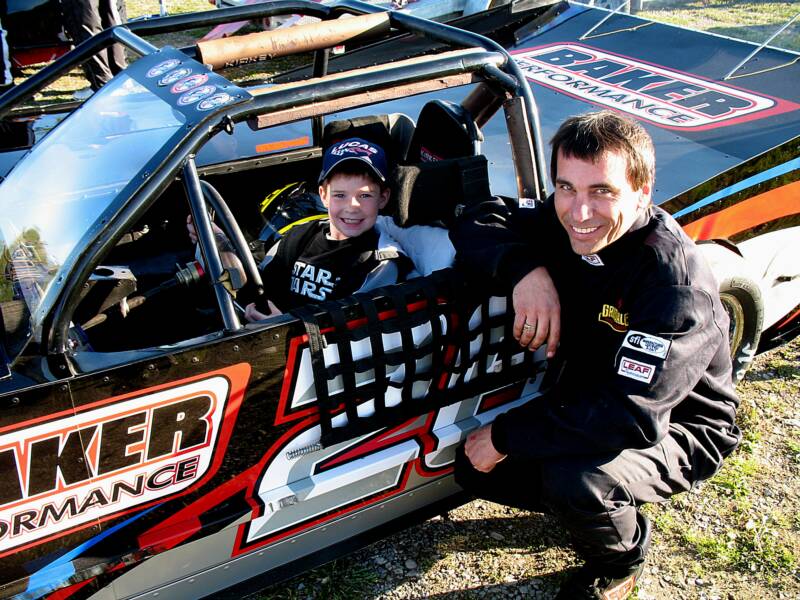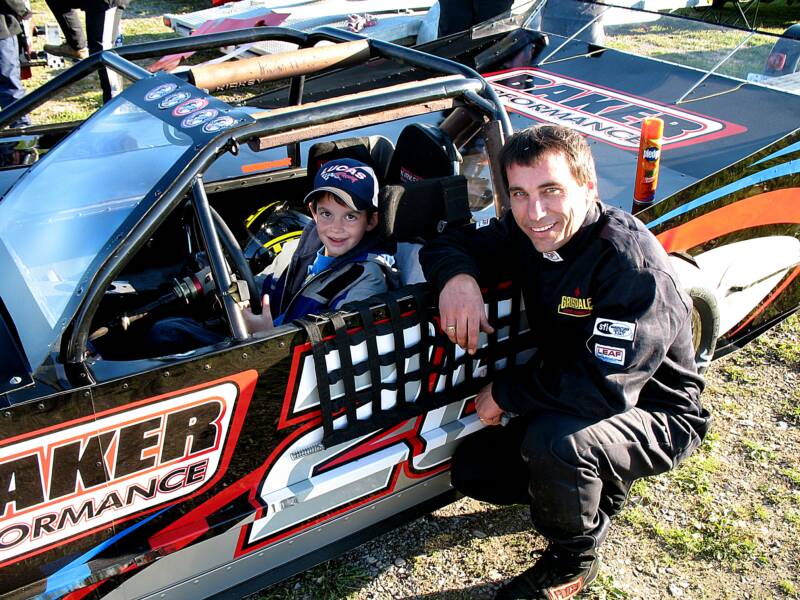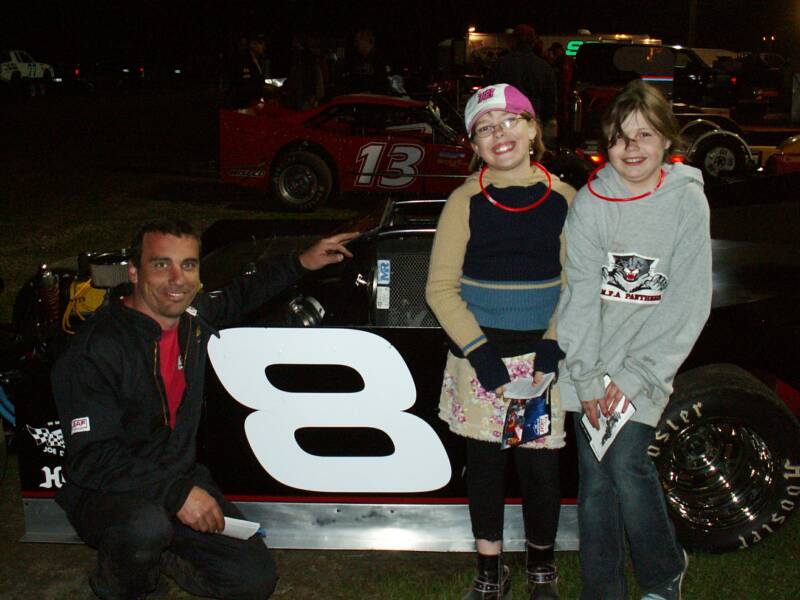 Emily and Ashley with Craig Shaver #8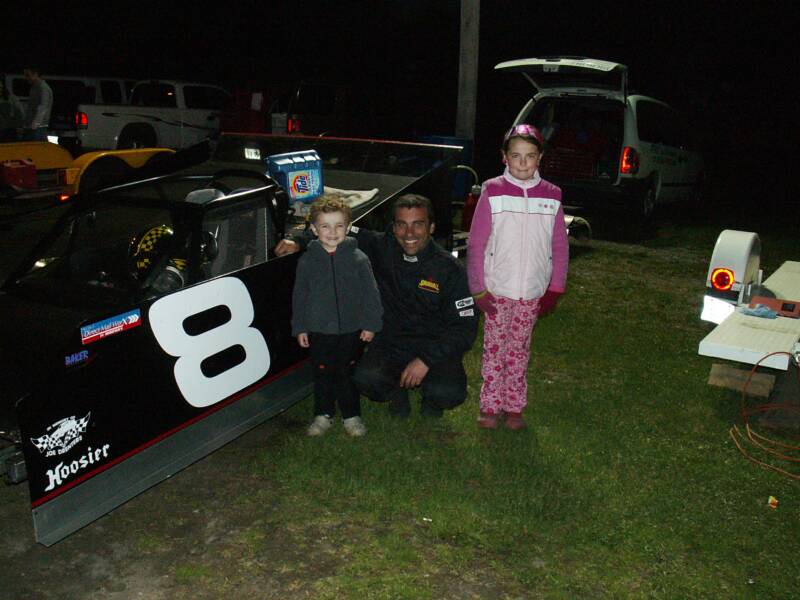 Brooke and Quinn with Craig Shaver #8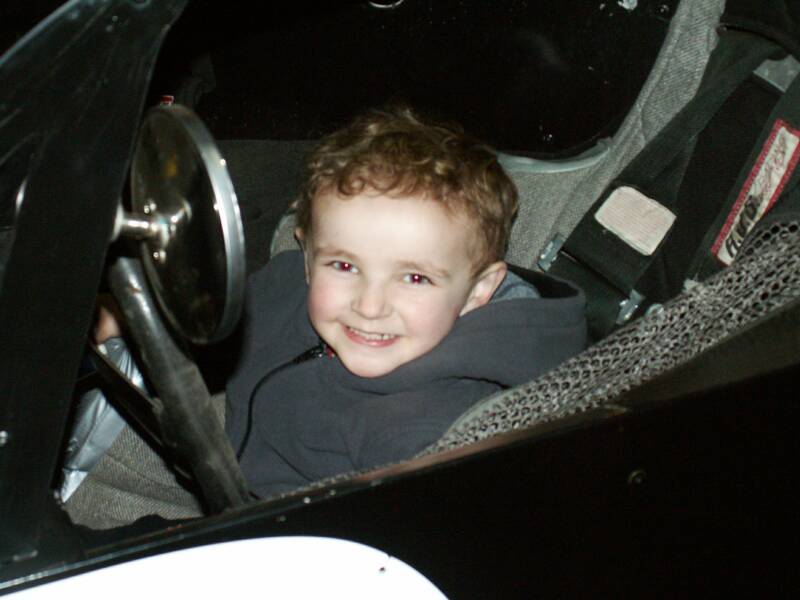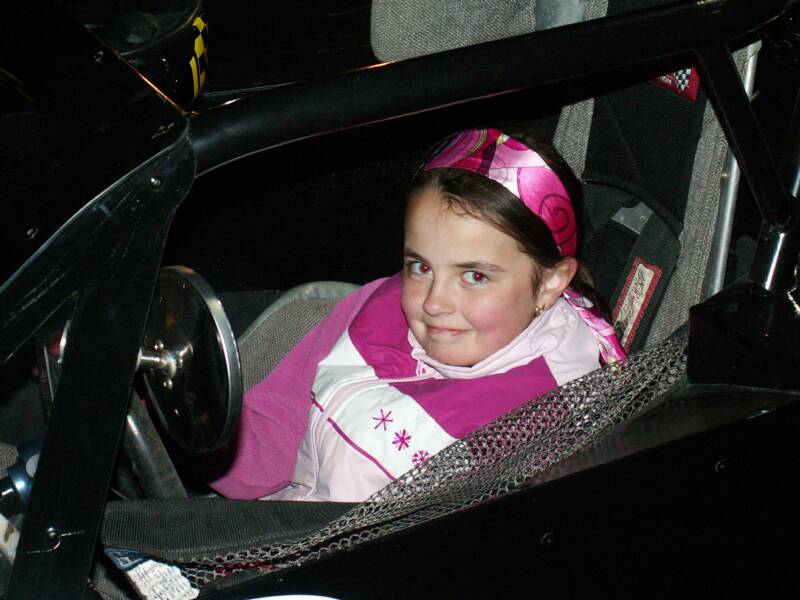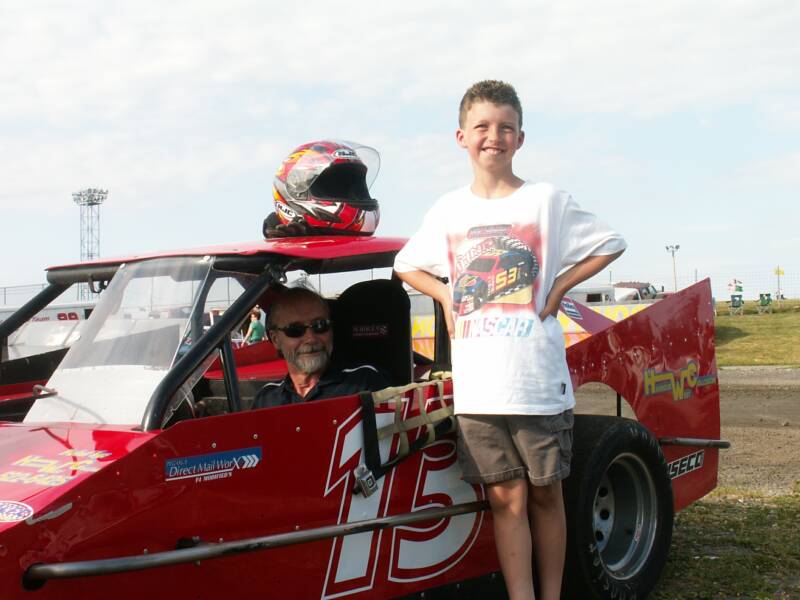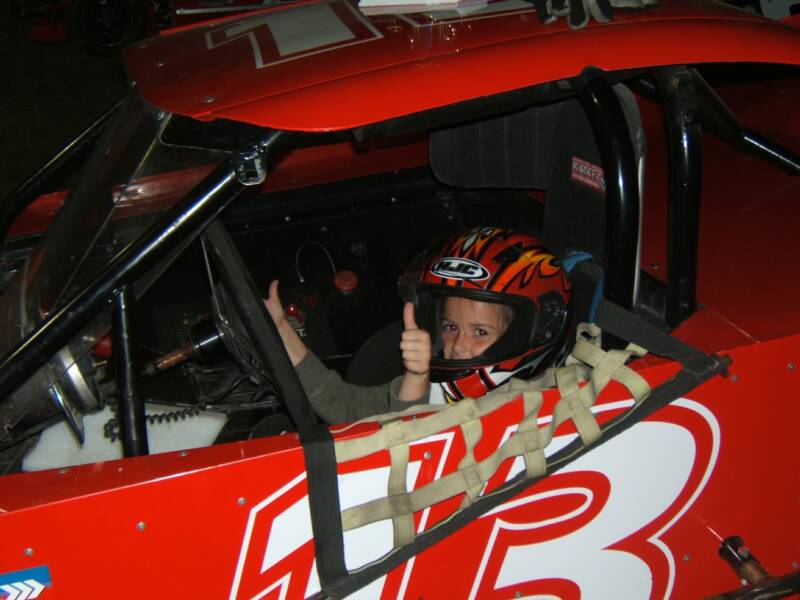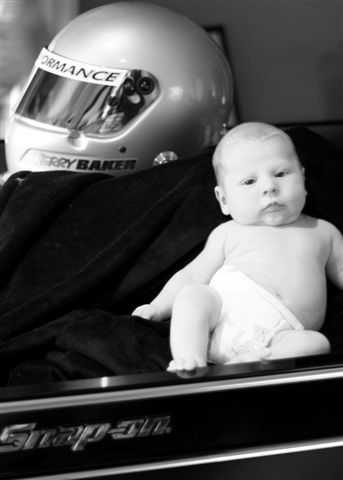 Keegan Baker

Proud parents Terry and Christeen are already setting this kid up to race. He already has full Motor Cross gear and bike waiting for him. Keegan will have all the advantages with Daddy being his crew chief.

Congratulations Terry and Christeen from all of us in the Pro 4 Modified club.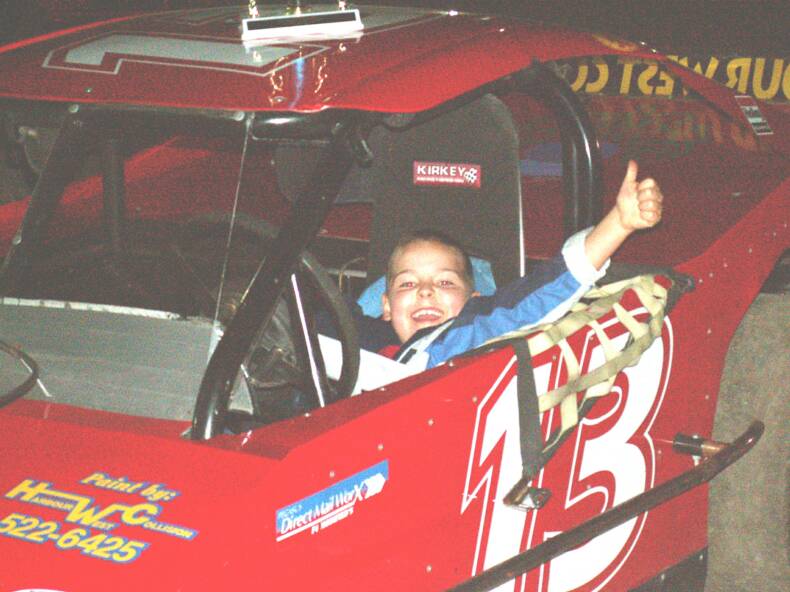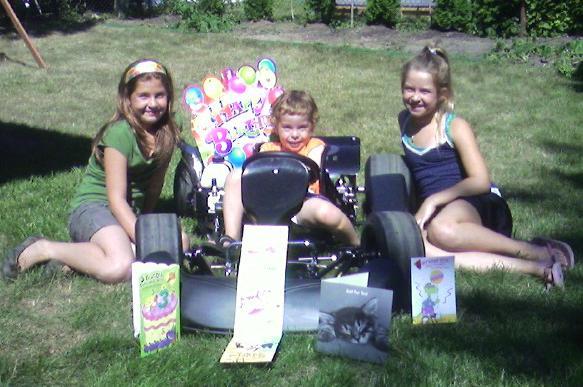 Jayden Pokupec Turns  3

Jayden Pokupec turns 3 years old. Picture of him in his new cart provided by Uncle Doug Pokupec. If he is anything like his Uncle or Grandfather Stan Pokupec he will be fast!!!!!!!

HAPPY BIRTHDAY Jayden from all of us at Pro 4 Modified Club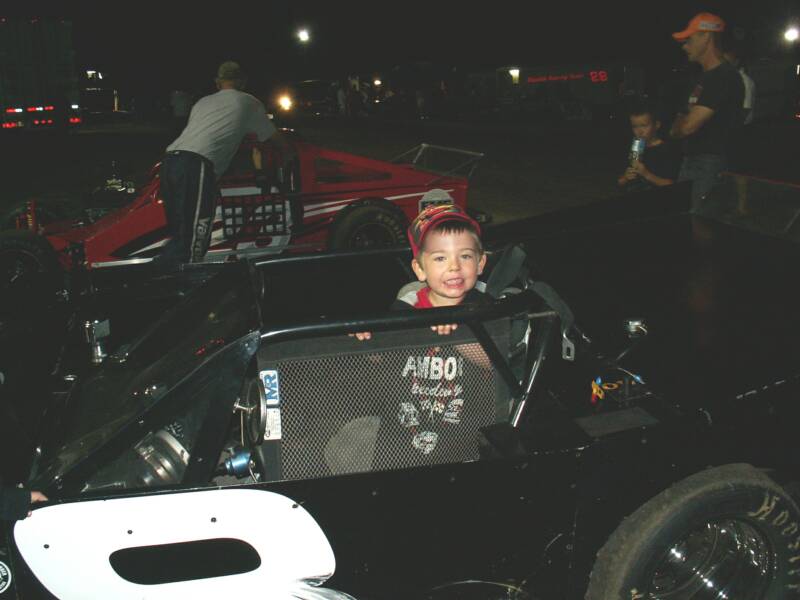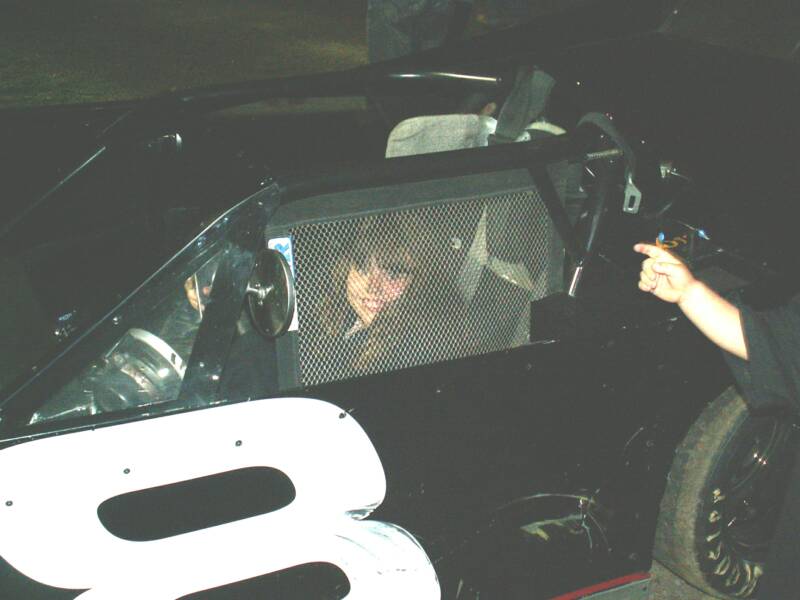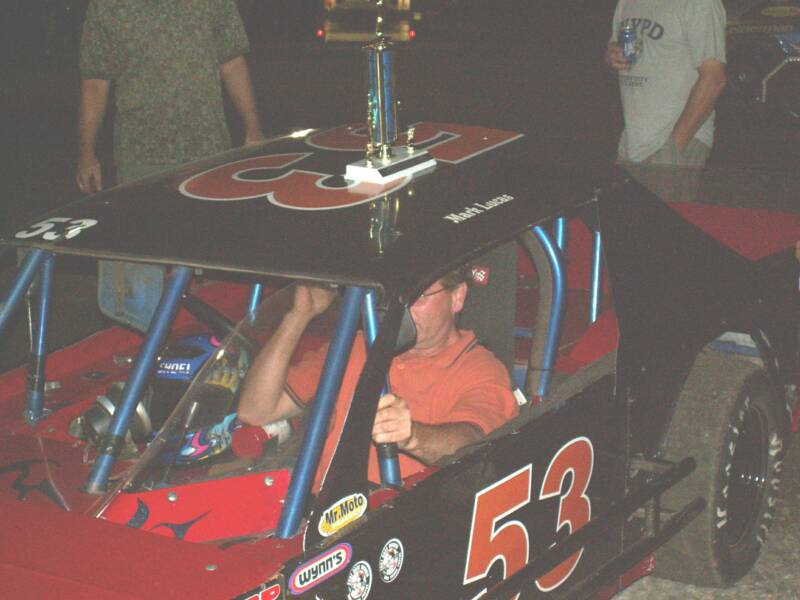 Pro 4 biggest kid to date!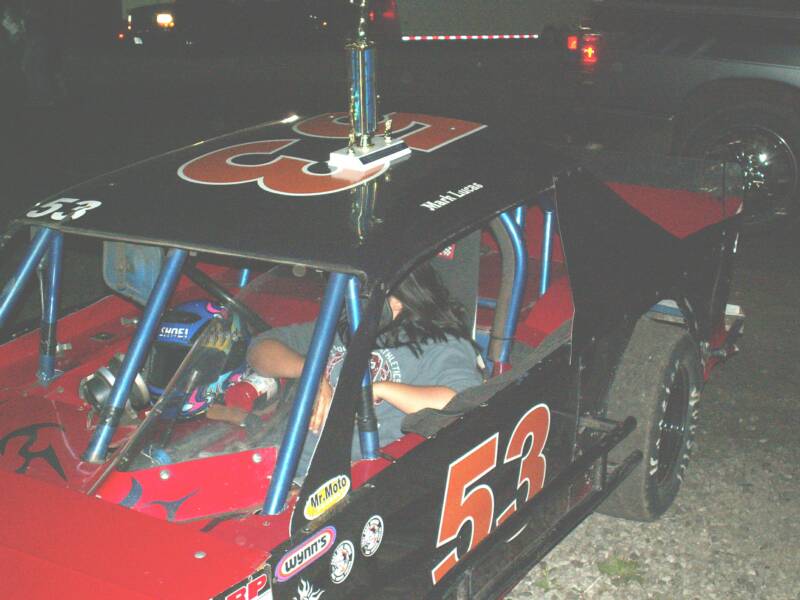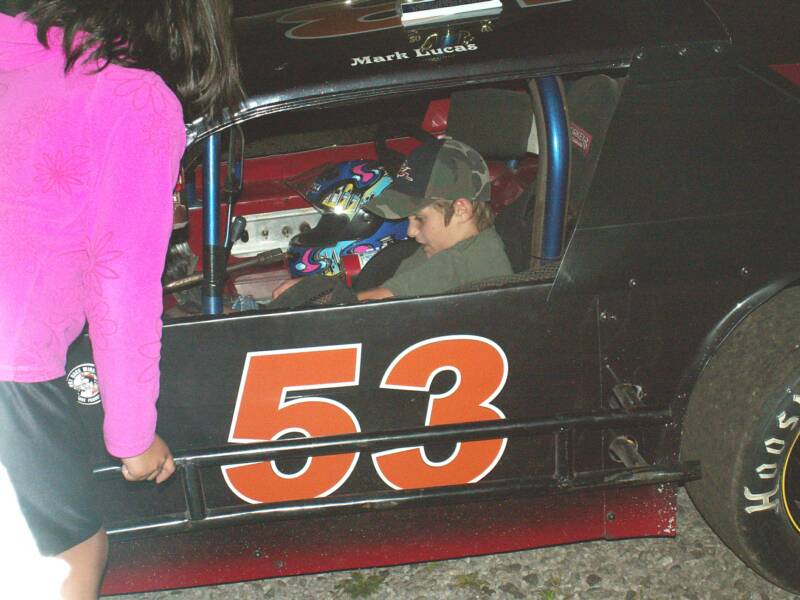 July 28/07. Thank you to all the kids for their support from the Pro 4 Modified Club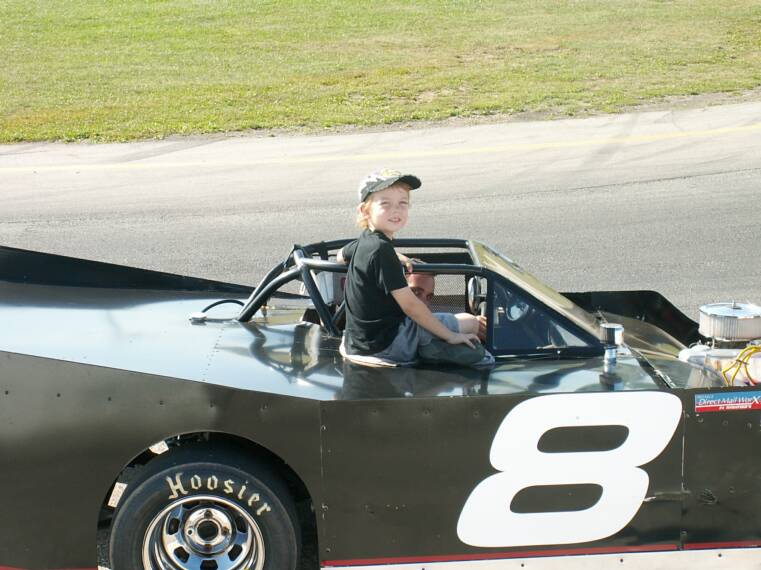 Kids club photos.

If you have photos of kids with the Pro 4 Modified club please feel free to forward them to me and I will post them. Please include childs name and age and we can put that information with the photo.

Car #8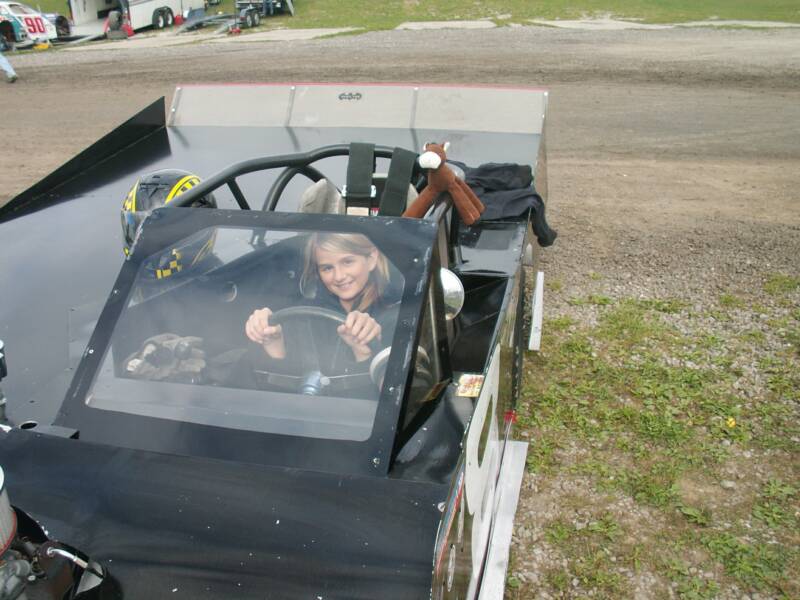 Jennifer in Uncle Craig's car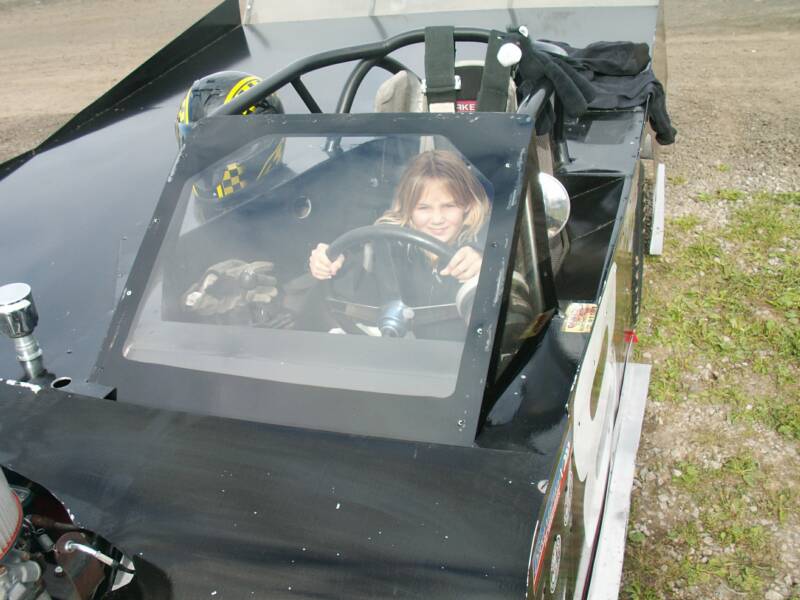 Julia in Uncle Craig's car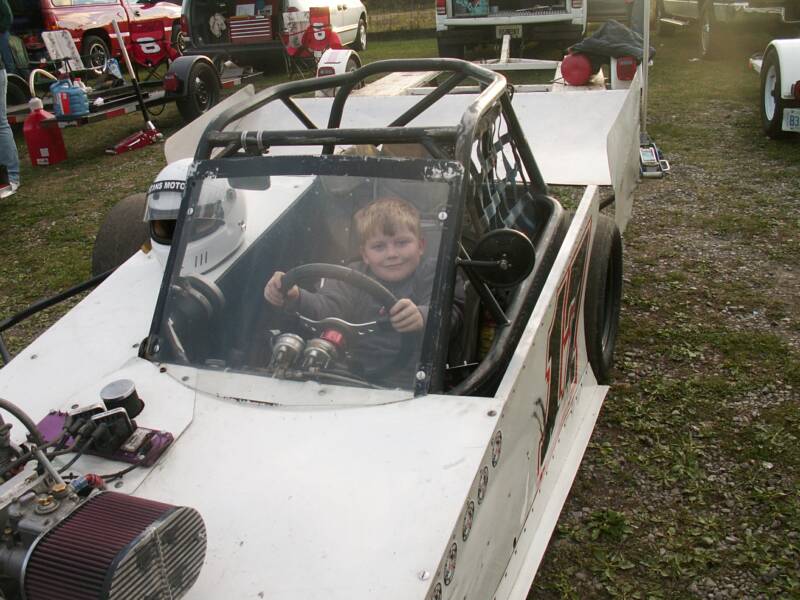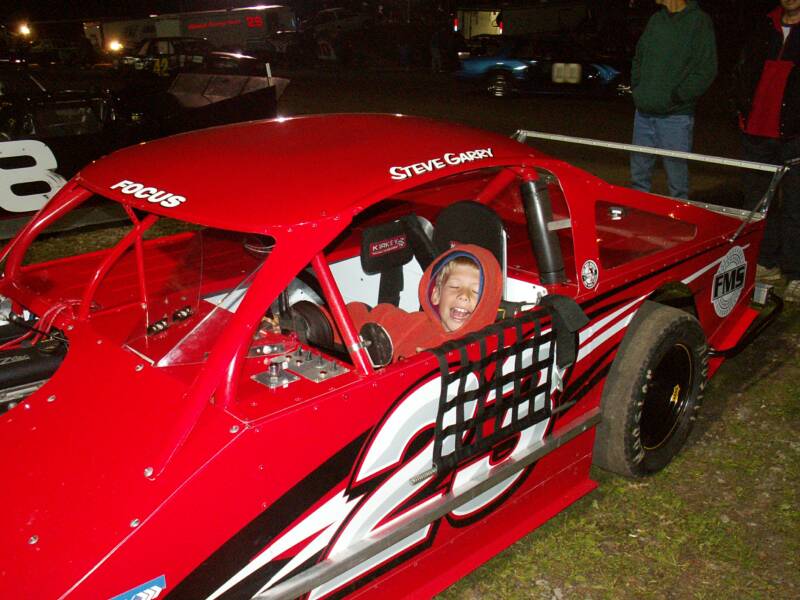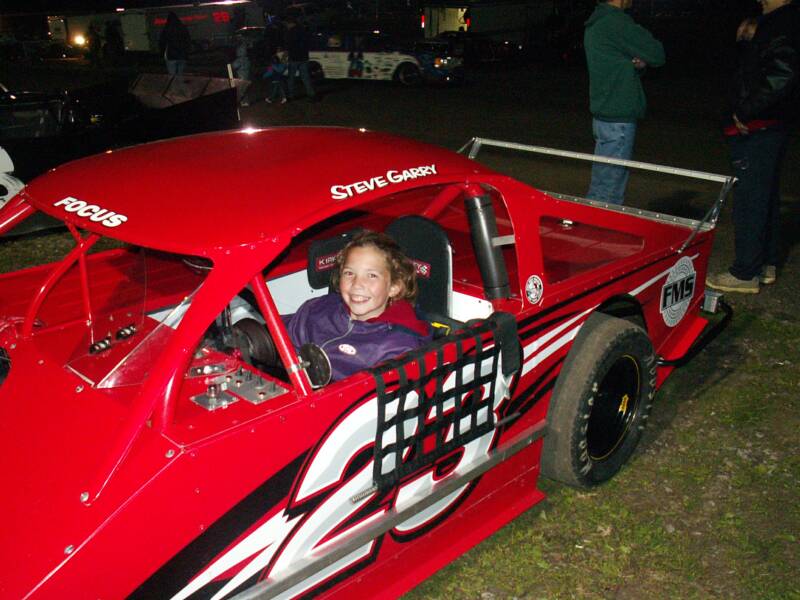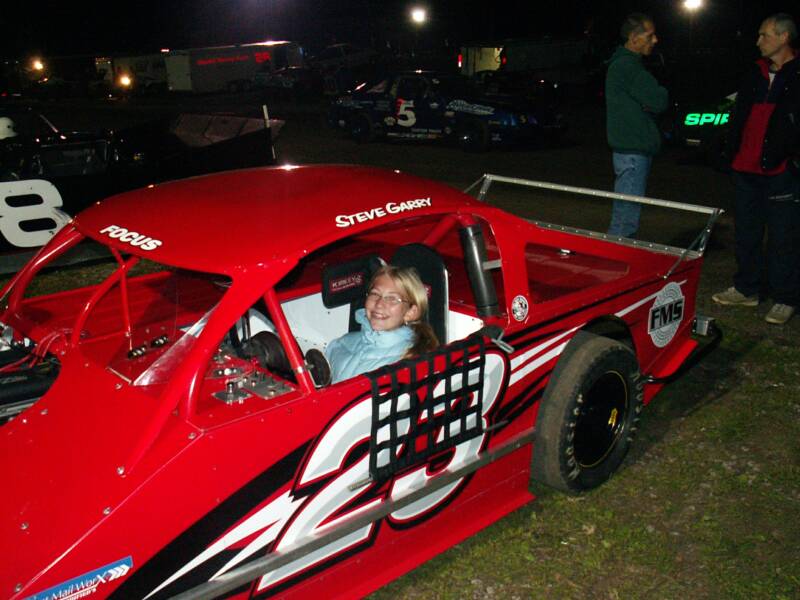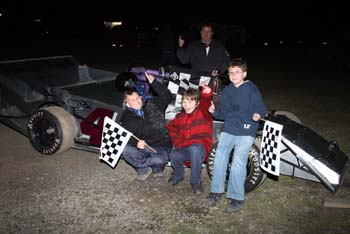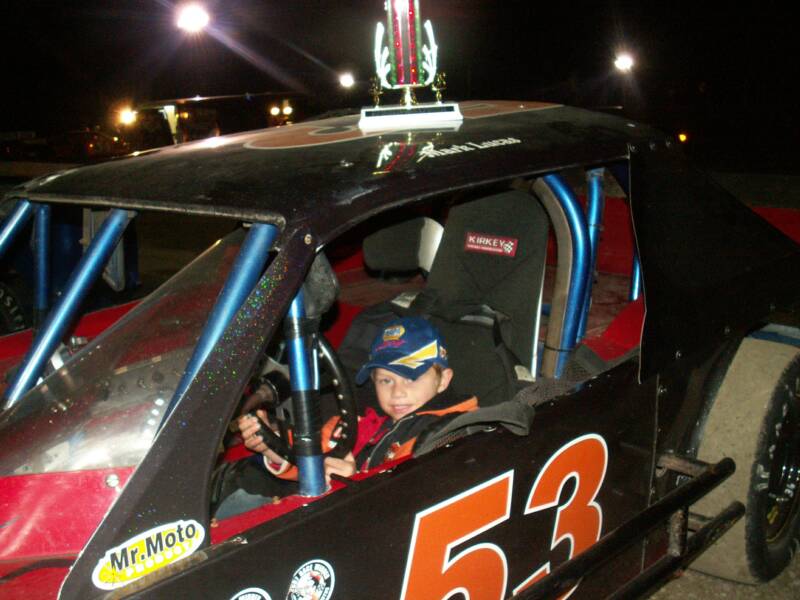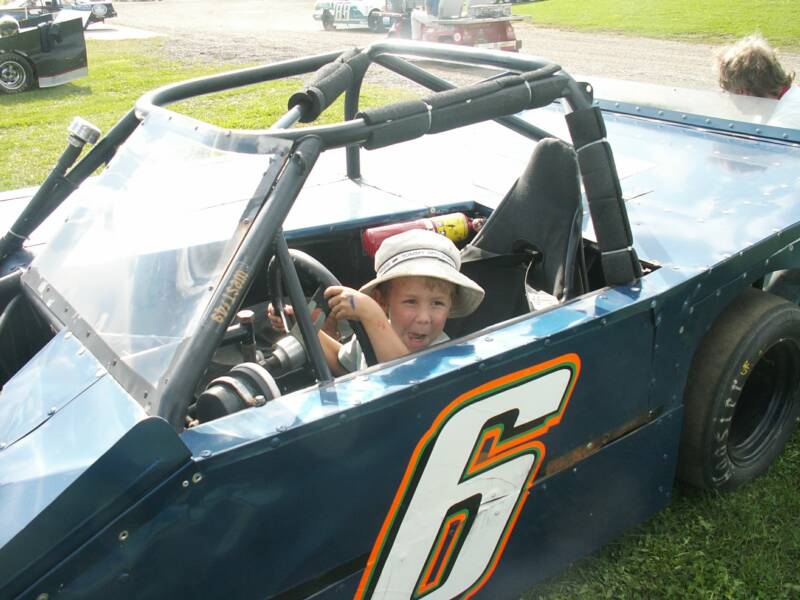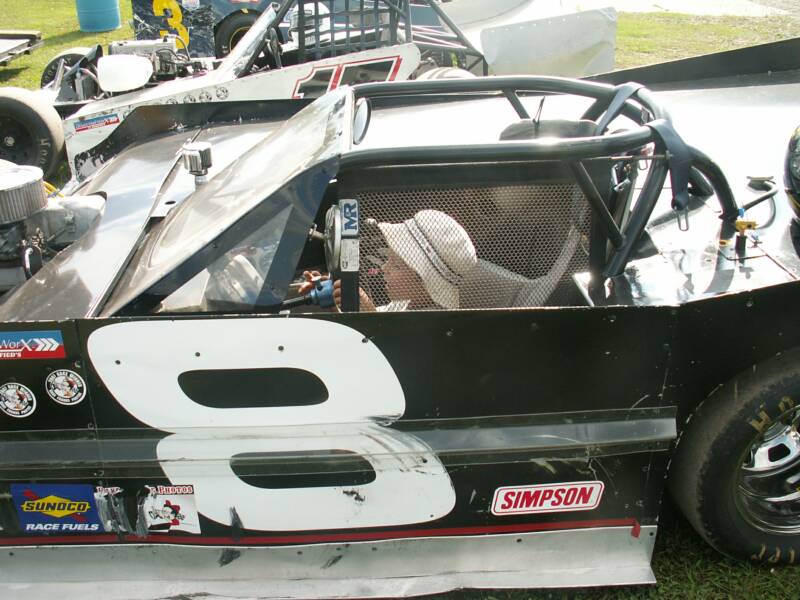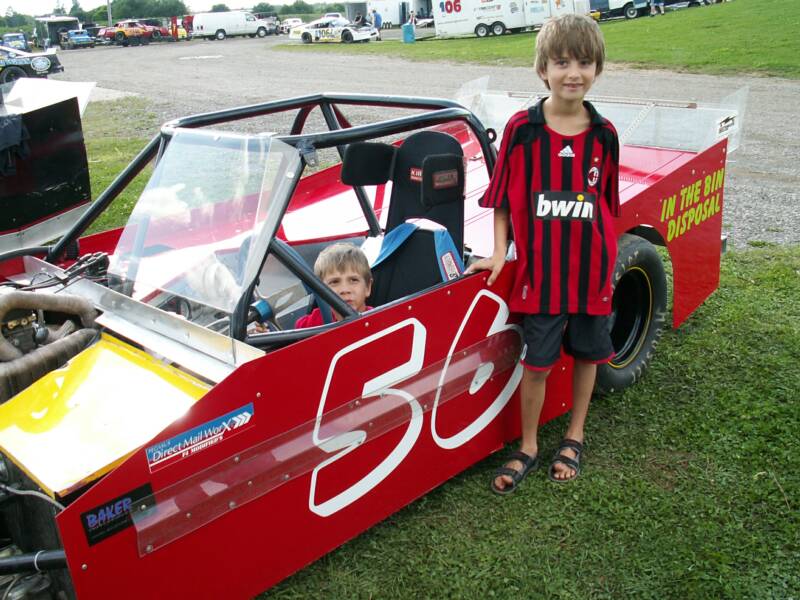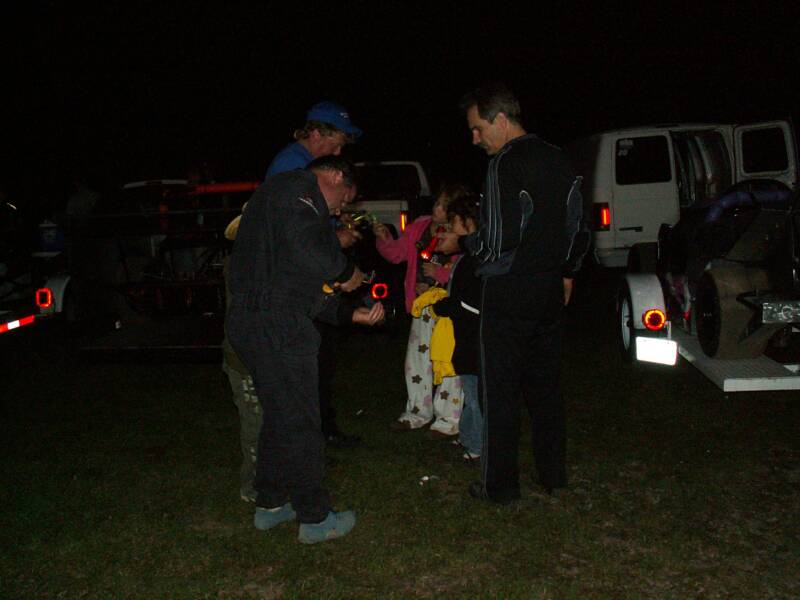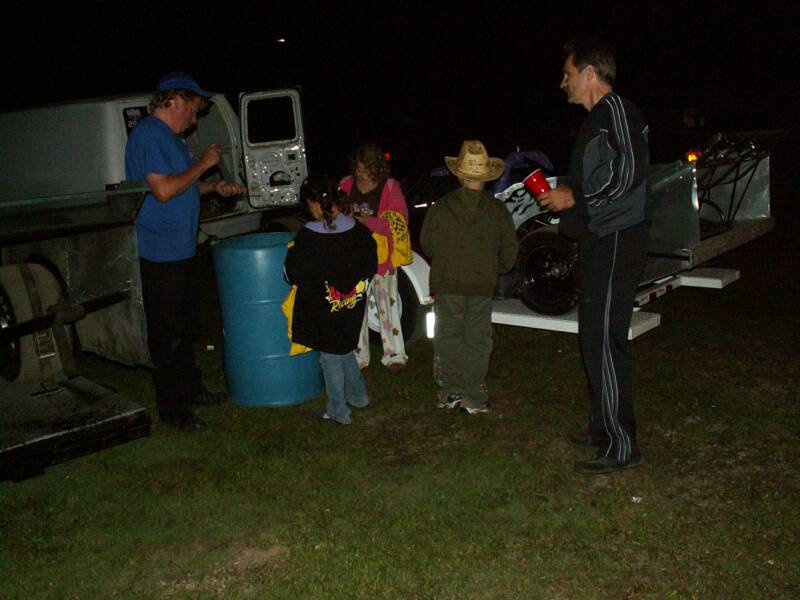 Uncle John Verney giving the kids glow sticks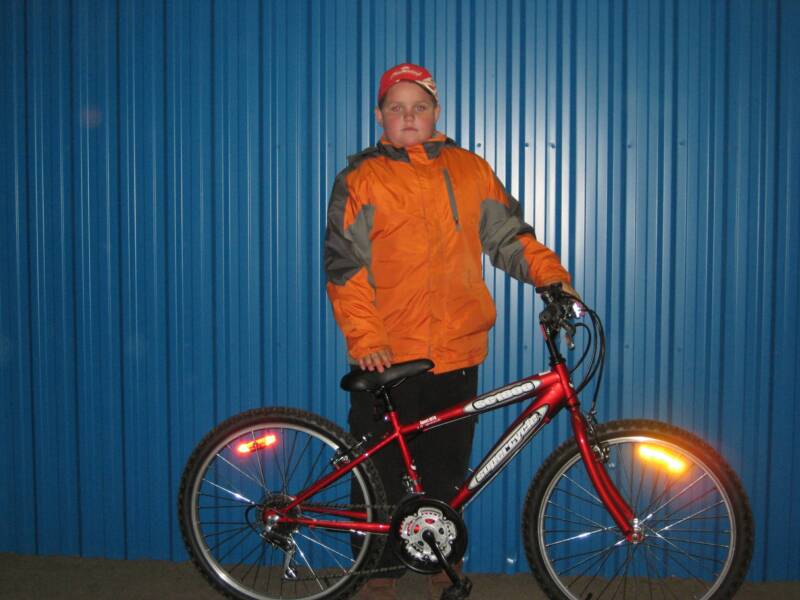 The Pro 4 Modified Club would like to congratulate Dalton Williams   Age 10  of Cambridge. Dalton drew the card with Rob Parks #56 and won himself a brand new 18 speed bike Donated by the Pro 4 Modified club.

Way to go Dalton!!!!!!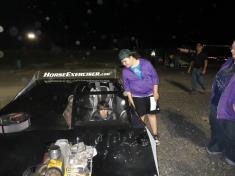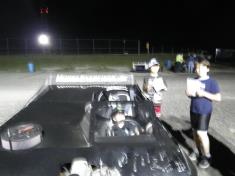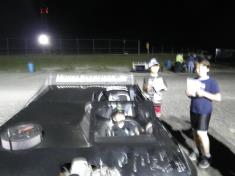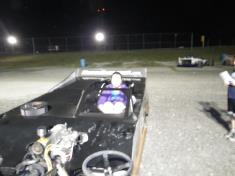 Affordable Short Track Racing